12 October, 2014
Pork Chops and Applesauce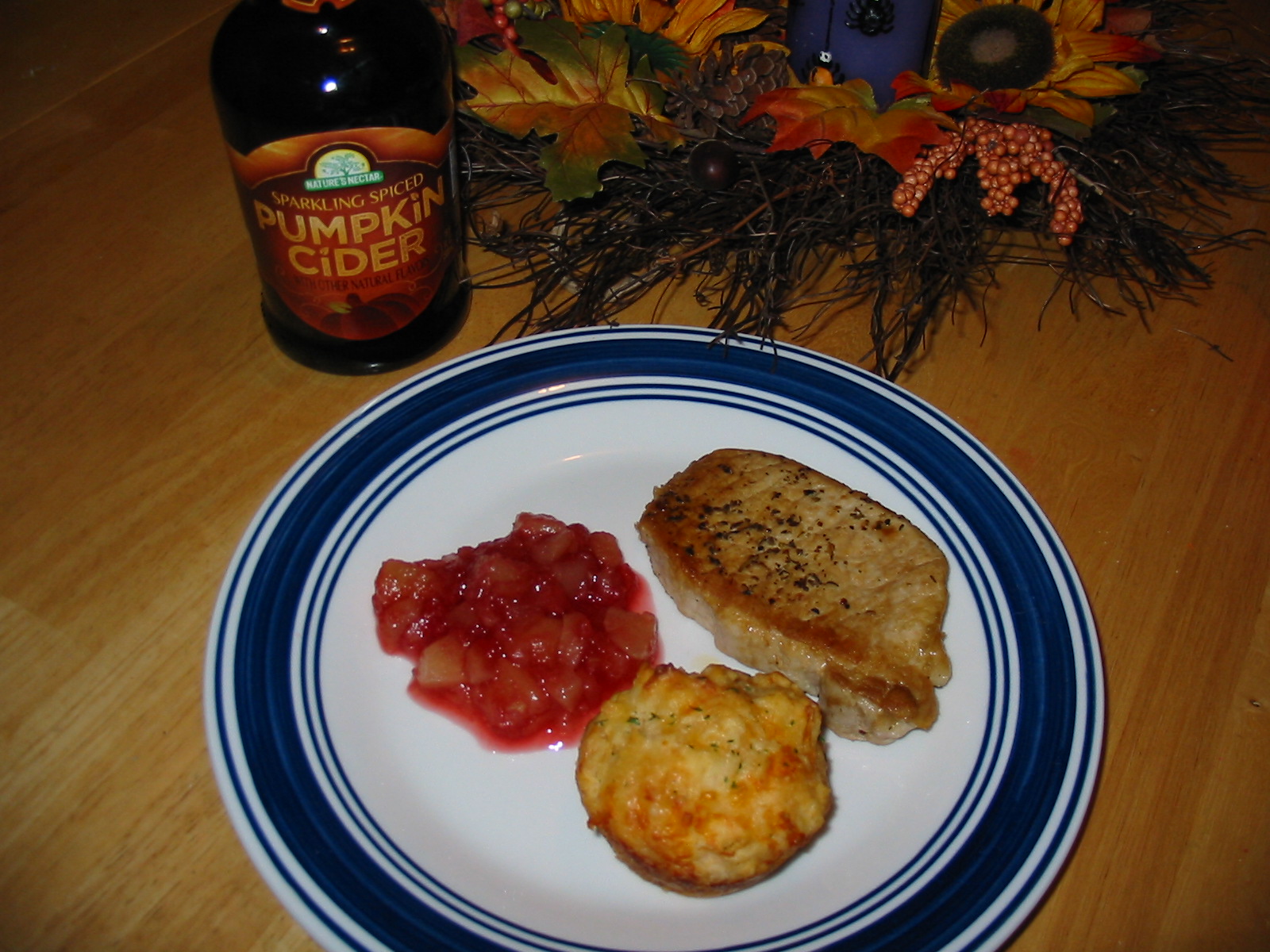 Posted in :
Fall Recipes
on
by :
kas10900
Tags:
biscuits
,
cheddar cheese
,
fall meals
,
herbs
,
pears
,
pork chops
,
pumpkin cider
,
raspberry applesauce
Pork Chops with applesauce make a wonderful fall meal.  The juicy tender meat of a pan fried pork chop has a salty and satisfying flavor with the savory goodness of pork fat deglazed with raw apple cider vinegar.  It pairs nicely with the sweet apples in this raspberry applesauce made chunkier with some pear fruit pieces added in.  I got the ingredients on a recent trip to Aldis and saved a bundle too.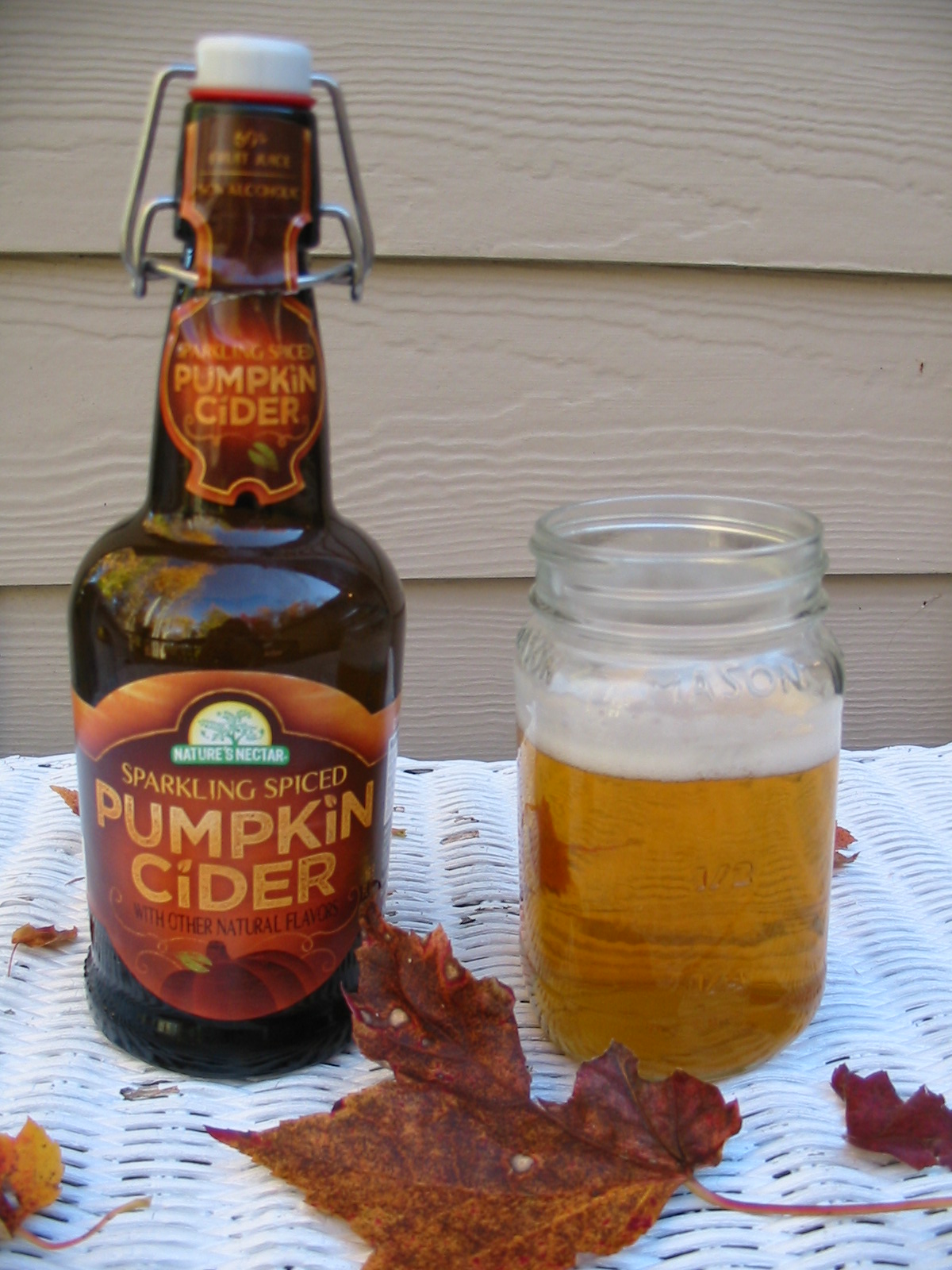 Sparkling Spiced Pumpkin Cider ~ 16.9 Fl. Oz.
They have some nice seasonal treats like this pumpkin cider and a box mix of Red Lobster cheddar bay biscuits.  I made them with twice the shredded cheddar cheese that the recipe calls for and they turned out really yummy.  I cooked them in a muffin pan and it made 12 instead of 10.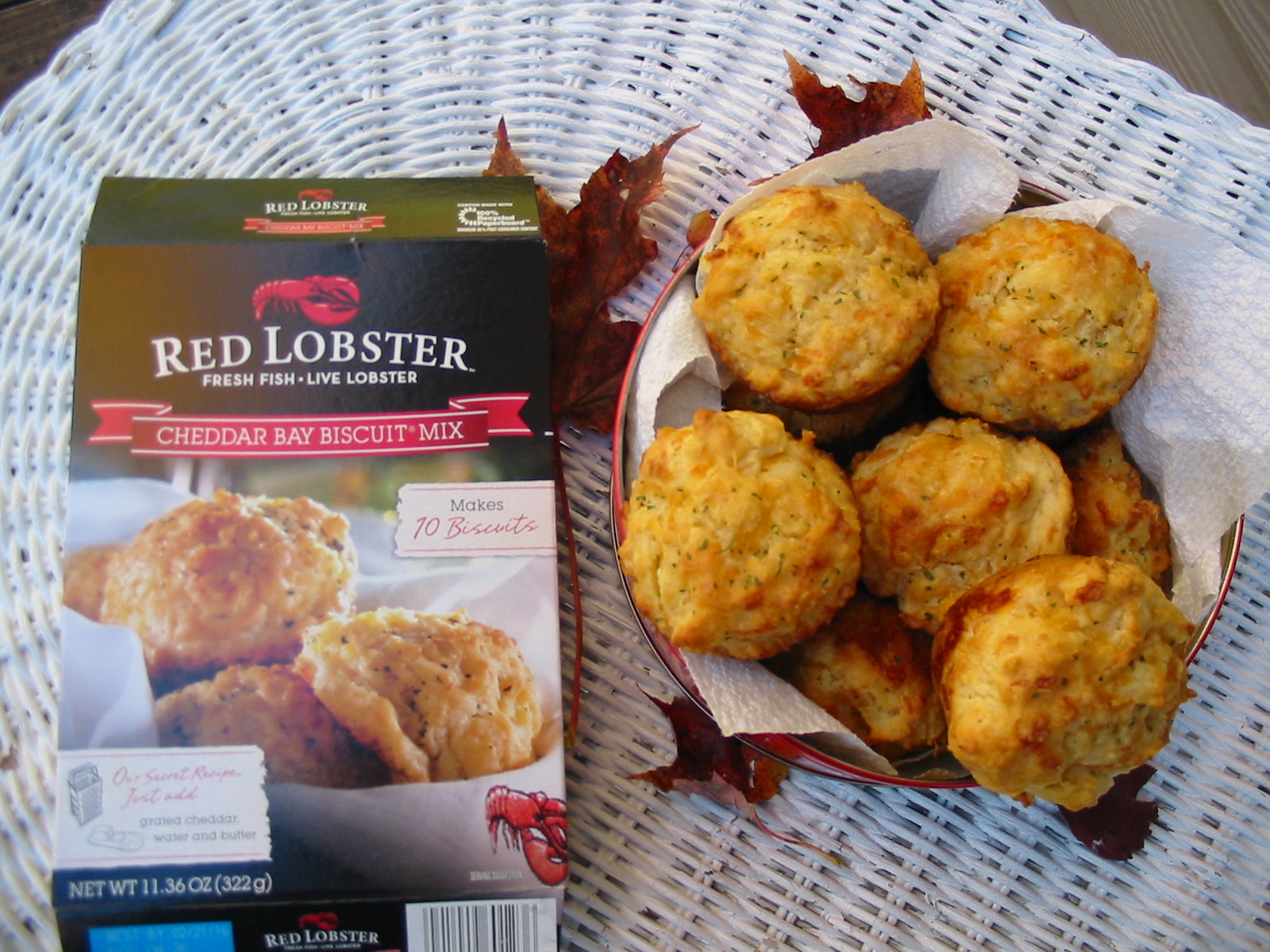 Red Lobster Cheddar Bay Biscuit Mix
We really enjoyed this tasty fall dinner.