2 June, 2013
Chicken Salad Recipes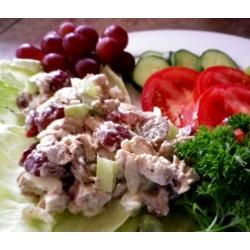 Posted in :
Healthy Recipes
on
by :
kas10900
Tags:
chicken
,
chicken recipes
,
chicken salad
,
chicken salad recipes
,
healthy recipes
,
recipes
Chicken salad recipes are a popular choice when thinking of some ways to make chicken healthy and easy. There are tasty grilled chicken salads, chicken salad recipes with fruits, nuts and vegetables. Low-fat chicken salad recipes and chicken served with lots for fresh leafy green salad are great healthy choices for lunch or dinner.
Here are some tasty chicken salad recipes that you can try and see which ones you like best.
Easy Chicken Salad Recipe
Here is an easy Chicken Salad recipe I like to make from leftover store bought roaster chicken.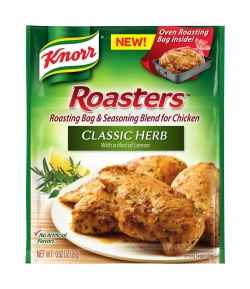 Knorr Roasters Roasting Bag and Seasoning Blend for Chicken, Garlic Parmesan and Italian Herb, .82-Ounce Packages (Pack of 12)
You can use shredded leftover chicken from a roast that you make yourself as well or even chicken in a can.
2 cups diced cooked chicken
3 tablespoons of dried cranberries
3 tablespoons of cashews halves or pieces
2 tablespoons of mayonnaise
2 teaspoons spicy brown mustard
If the chicken is unseasoned you can add a little garlic powder, salt and pepper, chopped celery or onion to your taste.
Mix ingredients in a bowl until combined. Serve on a bed of leafy greens or as a sandwich on bread.
Chicken Salad Recipes
Chicken Salad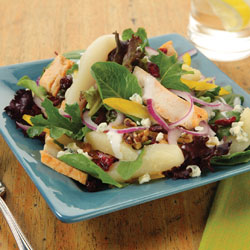 Chicken Pear Salad with Blue Cheese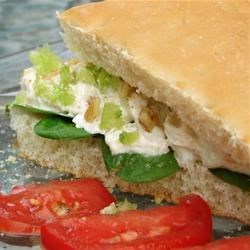 Basic Chicken Salad

Curried Chicken Salad

Chicken Salad With Apples and Cranberries

Chicken Salad With Walnuts and Grapes

Grilled Chicken Salad
How to Make Chicken Salad
Chicken Salad Recipes
Food Pins on Pinterest