2 May, 2013
Avocado Recipes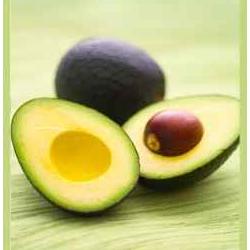 Posted in :
Healthy Recipes
,
Party Food
on
by :
kas10900
Tags:
avocado
,
avocado recipes
,
gucamole
,
healthy recipes
,
mexican recipes
,
party recipes
,
recipes
Avocado recipes are a healthy addition to your kitchen repertoire. Avocados are a wonderfully nutritious fruit. Their creamy texture and light flavor go well in many dishes and all by themselves. From a spicy guacamole to a turkey club sandwich, avocados make for good eating. Here are some avocado recipes and ways of preparing avocado for recipes that you might like to try.
Enjoy these healthy avocados recipes and add this delicious food to your cuisine for the health benefits, taste and managing your waistline.
How to Tell When an Avocado is Ripe
Avocado Recipes

Fresh Avocado Grilled Cheese Recipe

Avocado and Green Mango Salad Recipe

Avocado and Green Mango Salad Recipe

Avocado Red Velvet Mini Cupcakes with Honey Avocado Frosting Recipe
Avocado Health Benefits
While avocados do get 75% of their calories from fat, this fat is monounsaturated fat and high in Omega 3 fatty acids, which have been show to improve heart health. Studies have shown that avocados help lower overall cholesterol levels by decreasing low-density cholesterol levels (the bad kind) while raising high-density cholesterol (the good kind). They have also been shown to help improve high blood pressure levels.
Avocados are a great dietary source of fiber, both soluble and insoluble fiber. They are higher in potassium than bananas and are rich in B vitamins, vitamin E and vitamin K. While avocados are healthy for you, they are fairly high in calories and should be eating in moderation.
Avocado rind and leaves are toxic to some animals and pets should never be allowed to consume avocado.
Foods with Avocado
Easy Guacamole Recipe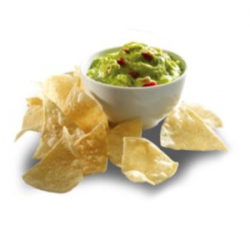 Guacamole Recipes: The Ultimate Collection – Over 30 recipes
Here is an easy guacamole recipe you can make for parties or everyday eating.
The flesh of 4 ripe avocados
1 small tomato, diced
2 tablespoons of freshly squeezed lemon or lime juice
Kosher Salt to taste
Mash avocado with lemon or lime juice in a bowl. Mix in diced tomatoes and add salt to taste.
Serve with tortilla chips or as a spread for sandwiches or as a vegetable dip.
How to Make Guacamole
Guacamole Recipes

Chunky Guacomole

Guacomole Salad

Garlicky Holy Guacamole!
Avocado Recipes on Pinterest