22 March, 2013
Banana Smoothie Recipes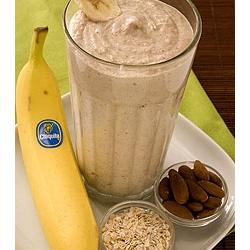 Posted in :
Healthy Recipes
,
Smoothie Recipes
on
by :
kas10900
Tags:
banana smoothie
,
banana smoothie recipes
,
bananas
,
healthy recipes
,
smoothie recipes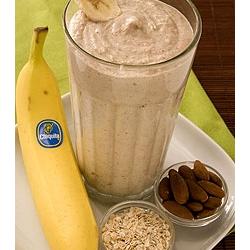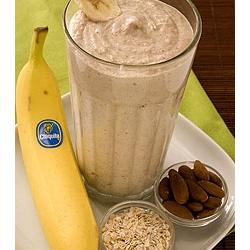 Banana Smoothies are a great breakfast meal or a quick pick-me-up any time of day. There are lots of banana smoothie recipes you can try. If you have a banana and just a few other ingredients you can whip up a tasty and healthy treat.
Bananas have lots of health benefits and when combined with other fruits, grains, nuts and vegetables you can also have a nutritious meal in a jiffy. Bananas are a good source of fiber, iron and vitamin B6. They can help stabilize blood sugar levels, ease digestion and improve your mood.
Banana Oatmeal Almond Smoothie Recipe
Bananas have a sweet flavor that goes well with lots of different fruits and vegetables when combined in a smoothie. They provide a thickness to your drink that can make it a filling meal. They are good to eat just about any time of day or night and can provide you with the energy you need.
Banana Smoothie Recipes

Quick Banana Strawberry Smoothie Recipe

Quick Banana Berry Smoothie Recipe

Easy Banana Pineapple Smoothie Recipe

Quick Protein Power Banana Smoothie Recipe

Creamy Peanut Butter Banana Smoothie Recipe
Easy Banana Smoothie Recipe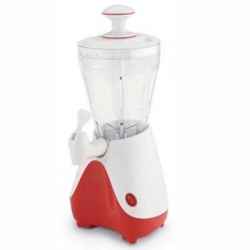 Focus Electrics Back to Basics Smoothie Swirl 350watt 400 Watt Plastic Blending Jar
Here is a simple Banana Smoothie Recipe that I like to have for breakfast.
1 large banana
1 medium apple, sliced and cored
4 oz orange juice
Place ingredients in blender, smoothie maker or vitamix and blend until smooth.
Pour in glass and enjoy.
If you have bananas that are starting to get brown you can put them in the freezer in the zip bag. The skins turn black but you can still use the frozen bananas in your smoothies for added thickness and for an ice cream like texture and temperature.
How to Make a Banana Smoothie
Banana Smoothie
Banana Health Benefits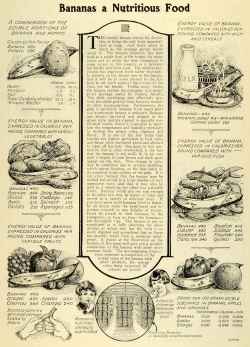 1927 Article Banana Nutritional Values Health Food Fruits Calories Comparison – Original Print Article
Bananas are practically the perfect food. They provide lots of energy and are easy to digest. They contain potassium, an important electrolyte, that regulates the body's fluid levels and circulation. Bananas contain fiber to aid in digestion and help to keep you regular. They also contain tryptophan which helps to improve mood. Bananas are also high in iron.
Bananas provide 460 calories per pound and are approximately 75% Water. They also come in their own handy bio-degradable package, are easy to store and fit nicely in a lunch box. They make a great on-the-go snack and are budget-friendly.
Banana Smoothie Recipes on Pinterest