10 September, 2012
Healthy Apple Recipes
Posted in :
Fall Recipes
,
Healthy Recipes
on
by :
kas10900
Tags:
apple granola
,
apple recipes
,
dehydrated apples
,
dried apples
,
healthy apple recipes
,
healthy recipes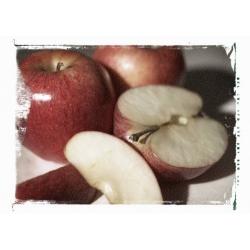 They say an apple a day keeps the doctor away. Do you want to eat more apples? You might be looking for some healthy apple recipes to make so you can enjoy eating more apples.
There are many different kinds of apples you can use depending upon your tastes and cooking style or preparation. Fiji and Honey crisp apples are great for eating if you enjoy apple slices. They have a crisp sweet fruity flavor. Red delicious are a little more subtle but are sturdy and great for taking with you or eating on the run. Granny Smiths have a wonderful tart flavor in baking and Golden Delicious also hold up well when cooking or drying apples.
Apples are wonderful on their own or made into an applesauce. They can also be added to other healthy recipes like granola and smoothies. The fruit pectin in apples can be used as a thickener and the fiber is great for your digestion.
Here are some healthy apple recipes that you can use to maximize the health benefits of apples.


Apple Cookbook
Applesauce Recipes
Applesauce is a great food for kids and babies and makes a great side dish to any meal. It can also be used in other recipes to add thickness and sweetness and cut down on the amount of oil you use in baked goods.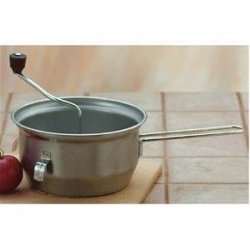 Here is a simple and healthy applesauce recipe.
6 apples
1/4 cup of sugar (raw organic sugar, honey or agave nectar can also be used)
1/4 cup of water
1/2 lemon
1 teaspoon of cinnamon
Peel and cut apples into bite size chunks. Place in a saucepan on medium heat with sugar, water and lemon. Cook for 10 mins or until the apples are soft. Then mash or blend into applesauce. You can choose a chunky or smooth consistency.
Top with cinnamon and serve chilled.
How to make applesauce
Applesauce Recipes

Roasted Applesauce
Dried Apples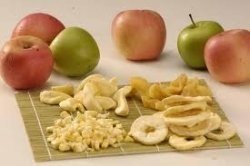 Dried Apples are a healthy snack and a great way to naturally preserve apples for later use. Dehydrating apples allows you to store them for longer periods of time and lets you enjoy the flavor of apples alone or in many different recipes.
You can buy dried apples or make them yourself with a dehydrator or in the oven on low heat.
Making and Using Dried Food
Using a food dehydrator at home is a great way to make inexpensive dried apple snacks as well as other healthy and tasty dried foods for snacking or other food preparation.
Nesco American Harvest FD-37 400 Watt Food Dehydrator
How to Make Dried Apples
Apple Granola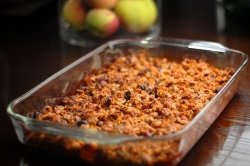 Apple Granola is a healthy and tasty treat for breakfast or to have instead of sugary desserts or snacks.
Here is an easy recipe for apple granola that you can eat with yogurt or all by itself.
3 cups of sliced apples
2 cups of rolled oats
1/4 cup of wheat germ
1/4 cup of dried cranberries
1/4 cup of sliced almonds
2 tablespoons of honey
1 teaspoon of cinnamon
1/2 teaspoon of kosher salt
juice from 1/2 a lemon
1/2 stick of butter
Combine ingredients in a large baking pan, cover with foil and bake at 400 degrees for 35 minutes. Remove the foil and bake for an additional 5 – 10 minutes or until golden brown.
Apple Granola Recipes
Making Apple Smoothies
Apple Smoothie Recipes