28 January, 2013
Berry Smoothie Recipes
Posted in :
Healthy Recipes
,
Smoothie Recipes
on
by :
kas10900
Tags:
Berries
,
Berry Smoothie
,
Berry Smoothie Recipes
,
drink recipes
,
healthy recipes
,
recipes
,
smoothies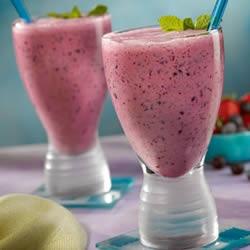 Berry Smoothies are a tasty treat anytime of year. You can make fresh berry smoothies or frozen berry smoothies but either way there are so many lovely berry combinations to try. You can have a blueberry, raspberry, strawberry or goji berry smoothie or a mixed berry smoothie with other fruits, vegetables or ingredients to add protein or fiber. You can add yogurt or leave it out if you are avoiding dairy.
Vanilla goes well with berries and so does mint. You can add bananas, pineapple or papaya for a more tropical flavored drink or protein powder for a protein packed meal replacement. Berry smoothies are good for breakfast, lunch or dinner and make a great dessert or bedtime snack. They are full of vitamins and other nutrients our bodies crave.
Here are some refreshing and healthy berry smoothie recipes to make yourself.
Berry Smoothie Recipes

Martha's Banana Blueberry Smoothie

Almond and Berry Smoothie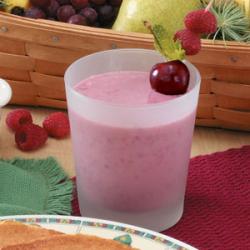 Cherry Berry Smoothies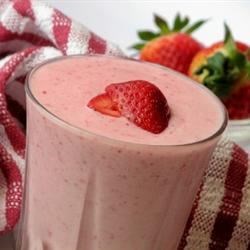 Strawberry Smoothie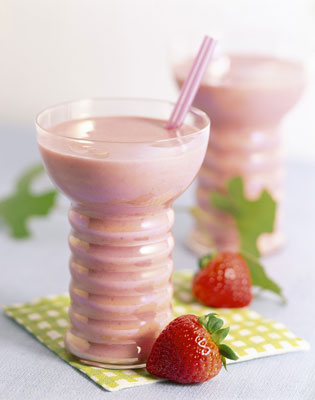 Summer Berry Smoothie

Goji Berry, Mixed Berry and Banana Smoothie

Fresh Boysenberry Smoothie
Berry Smoothie
How to Make A Berry Smoothie
Easy Berry Smoothie Recipe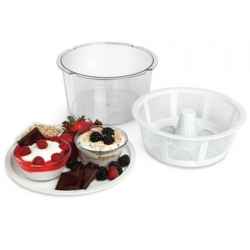 Greek Yogurt Maker
Here is a simple berry smoothie recipe.
1 banana
1 cup of blueberries
1 cup of lowfat greek yogurt (vanilla flavored)
Blend ingredients in a blender, vitamix or smoothie maker until smooth. Serve and enjoy!
This is a very basic recipe and you can mix and match all sorts of berry combinations. You can also go dairy-free by substituting almond milk or rice milk. You can also add oatmeal or other thickeners to the recipe. These can add protein and other nutrients you want.
Berry Smoothies on Pinterest