27 July, 2012
Hummus Recipes
Posted in :
Healthy Recipes
on
by :
kas10900
Tags:
chick peas
,
garbanzo beans
,
healthy recipes
,
hummus
,
hummus recipes
,
tahini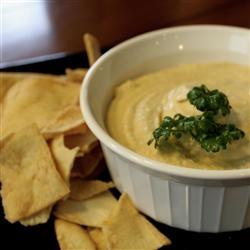 Hummus is an exotic sounding food that is really just mashed chick peas with oil and seasonings, but it has a distinctive taste that is really yummy. Hummus is also is a healthy food choice with lots of protein and fiber. So be little adventurous and try this foreign sounding dish. It is easy to prepare and makes a great snack or dip for anytime.
Here are some hummus recipes from really simple to somewhat fancier with ingredients like tahini, which is basically sesame seed butter. But that is for another recipe post.
Hummus Recipes
t

Real Hummus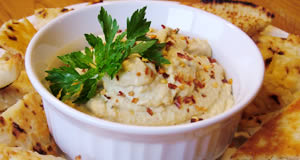 Jalapeno Hummus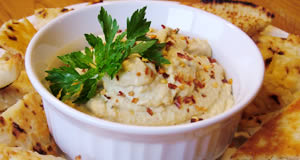 Hummus Casserole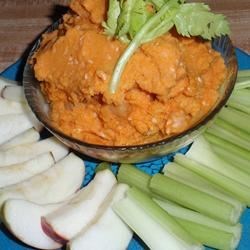 Sweet Potato Hummus
Easy Hummus Recipe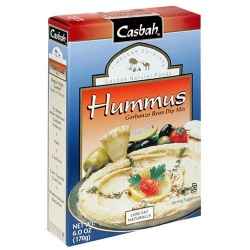 Casbah Hummus, Garbanzo Bean Dip Mix, 6-Ounce Boxes (Pack of 12)
15 oz can of Chick Peas or Garbanzo Beans
3 tablespoons of Tahini
2 tablespoons of Olive Oil
1 tablespoon of Lemon Juice
1 teaspoon Minced Garlic
1/4 teaspoon Dried Cumin
Salt and Pepper to taste
Combine all ingredients in a food processor until smooth. Garnish with parsley and serve with pita bread or chips.
How to Make Hummus
Hummus Recipe Pins